195 total views, 1 views today
What is Hospice Care in Azusa?
The use of hospice care in Azusa, CA as a means of end-of-life care has become more and more popular. The main objective of hospice care is to alleviate pain and symptoms in order to ensure the best quality of life possible. It is common to experience shortness of breath, nausea, vomiting, constipation, anxiety, and depression during this time. A normal method of achieving this result is to use therapy and medication.
In the context of hospice care, it can be looked at as a philosophy or an approach to care that is available in a wide variety of settings. Generally, hospice care in Azusa is provided at the patient's home but it can also be provided in hospital, nursing homes, hospice centers, and in assisted living facilities if need be. The hospice services we provide can be provided wherever you reside in Azusa, CA.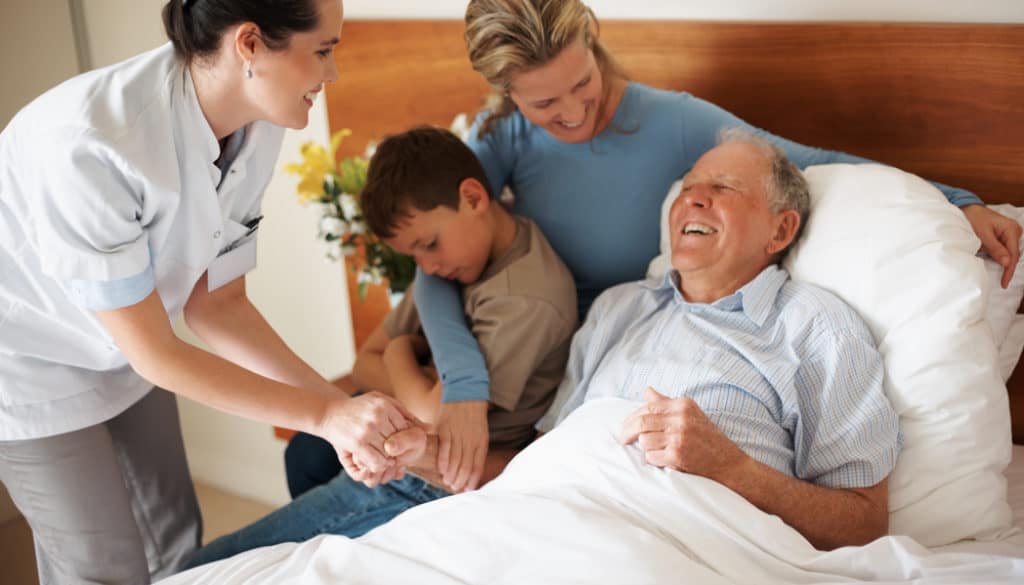 No out of pocket expense is required on your part, or on your family's part. Your insurance company in Azusa will be working with us to make sure that there will be no costs imposed on you. Whether you have Medicare, Medical, or a private insurance policy, hospice care is 100% covered. In addition to assisting in easing stress related to illness, hospice care is also intended to relieve financial stress.
All of the medical care you may need for your terminal illness is delivered to your home, this includes medicines, equipment, and supplies that are needed to manage your terminal illness. There is a wide range of medical equipment in the list that is delivered, such as hospital beds, oxygen, wheelchairs, etc. As for the supplies, they include creams, bed pans, incontinence supplies, and latex gloves, to name just a few.
It is important for us to provide a warm and holistic environment in which all of the patient's physical, emotional, and spiritual needs can be met. The purpose of this is to provide patients in Azusa, CA with the highest level of care through the use of an inter-professional team comprised of doctors, nurses, therapists, counselors, home health aides, and volunteers. Taking care of a patient is a team effort where each member plays a crucial role.
Hospice Services in Azusa, CA
Doctors' services
Nursing and medical services
Durable medical equipment for pain relief and symptom management
Medical supplies, like bandages or catheters
Drugs for pain management
Aide and homemaker services
Physical therapy services
Occupational therapy services
Speech-language pathology services
Social services
Dietary counseling
Spiritual and grief counseling for you and your family
Short-term inpatient care for pain and symptom management. This care must be in a Medicare‑approved facility, like a hospice facility, hospital, or skilled nursing facility that contracts with the hospice.
Inpatient respite care , which is care you get in a Medicare-approved facility (like an inpatient facility, hospital, or nursing home), so that your usual caregiver (like a family member or friend) can rest. Your hospice provider will arrange this for you. You can stay up to 5 days each time you get respite care. You can get respite care more than once, but only on an occasional basis.
Any other services Medicare covers to manage your pain and other symptoms related to your terminal illness and related conditions, as your hospice team recommends.
There is a tendency for hospice care to be started too late, according to studies. Hospice is sometimes resisted by patients, doctors, and families because they feel less and less hopeful as they think hospice means giving up. It's important to note that you can leave hospice care at any time and in fact you can switch over to an active cancer treatment program at any time. Nevertheless, one thing that hospice offers Azusa is hope of quality of life, to be able to do what one can in the dying stages of advanced illness, to make the most of the remaining days.
Are you seeking hospice care?
Receive care from one of the highest rated providers